Apple Contemplation Series
Label design for Runcible Cider Co.
Role: Illustrator & Designer
Agency: Runcible Cider Co.
CD: Rob & Kelly McCune

---
Overview
Long time client, Runcible Cider Company, tasked me with the role of designing labels for their new line of sparkling ciders. The objective was to create a label that would reflect an aesthetic that was elevated above their existing line of ciders while retaining the essence of the primary brand.
Creative Direction
The series being called, the "Apple Contemplation Series," the idea was to feature the two mascots of the brand—the owl and the pussycat from Edward Lear's poem of the same name—contemplating eating an appetizing apple set between them. The tension surrounding the apple at the center of the composition was also intended to underscore the series slogan, "the apples make the difference."
Illustrations
The illustrations were rendered in the tradition of old wine labels so as to appeal to a higher end market than Runcible Cider Co.'s
flagship line
of ciders. The owl and the cat were also developed from their original folktale aesthetic to one of realism so as to better harmonize with the overall aim of the series.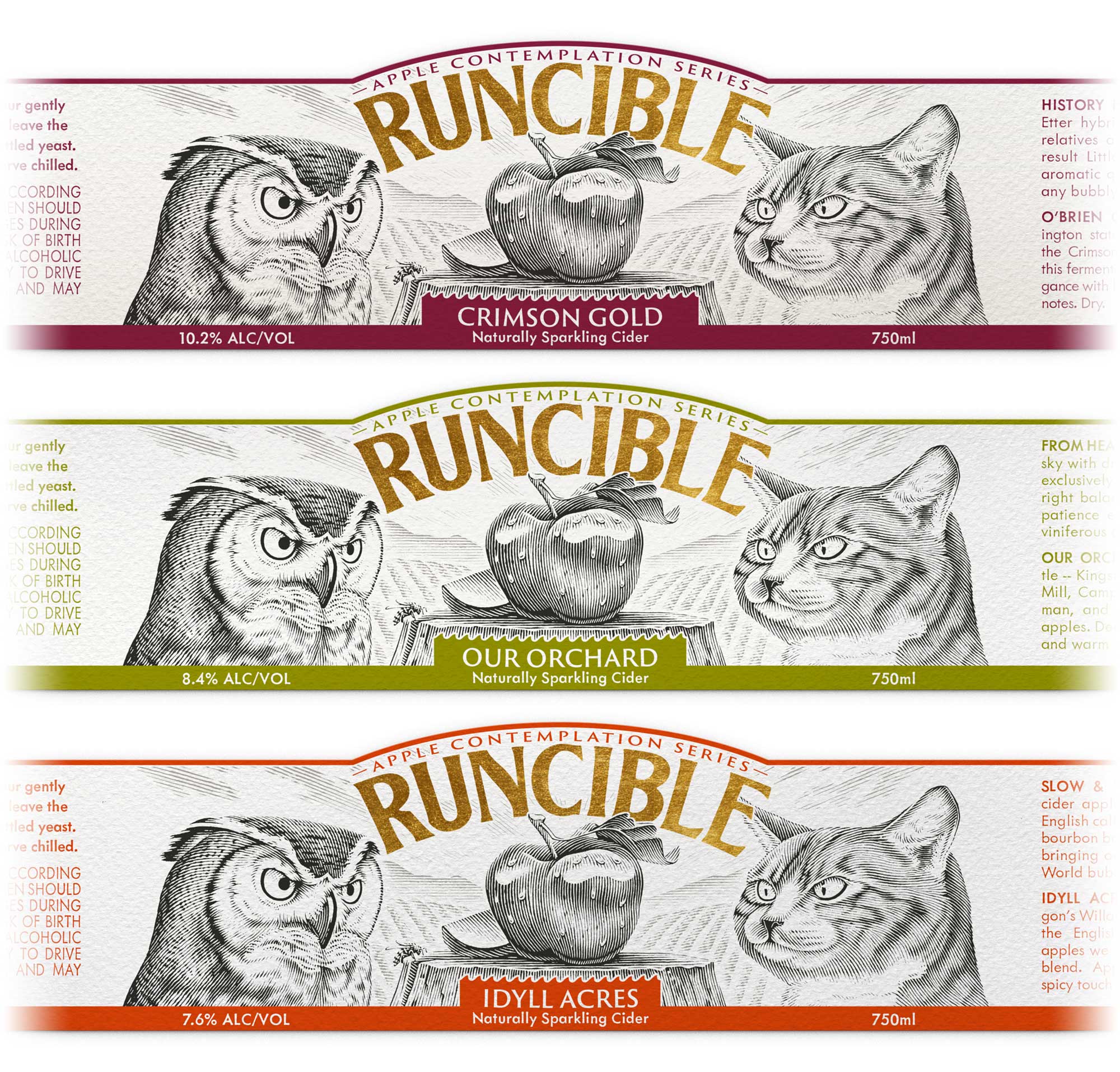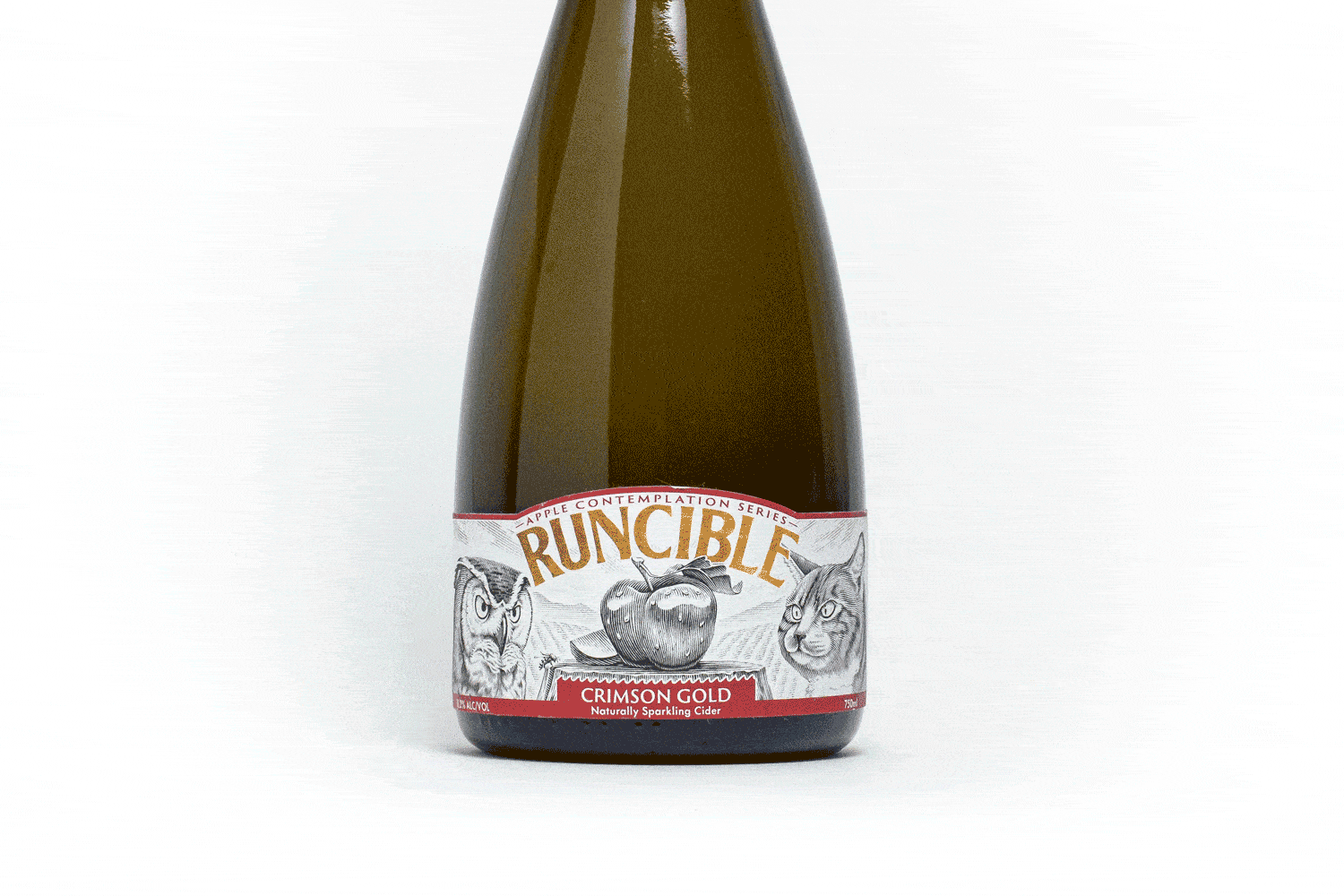 Thanks again to Rob and Kelly at Runcible Cider Co. for allowing me the pleasure of bringing your vision to life.