YONDR FLASH

Self initiated works inspired by traditional tattoo flash
2016-2019


---
ORIGIN I've always had a lot of respect for traditional tattoo work as an art form. The eye for abstraction and smart design that's required to make a lasting and clearly visible tattoo speaks to both the designer and the illustrator in me.
With this in mind, in December of 2015 during a visit with family, I was sitting at a table with my youngest sister and doodling with a sharpie on a piece of loose-leaf paper. After making a few simple line drawings, I began shading them with a stippling technique using a ballpoint pen my sister had on her table. The result was a sheet of drawings that ignited an exploration of traditional tattoo-inspired work.

Following that trip, I worked on a new drawing every day and shared them online using the hashtag
#yondrflash
, referencing my studio, Yondr Studio.
Eventually I began taking commissions using the techniques I was experimenting with and was even invited to create a piece for a traditional tattoo-inspired exhibition in Portland, Oregon, in 2015.
The techniques and disciplines I have learned from this study have since carried over into every other corner of my work.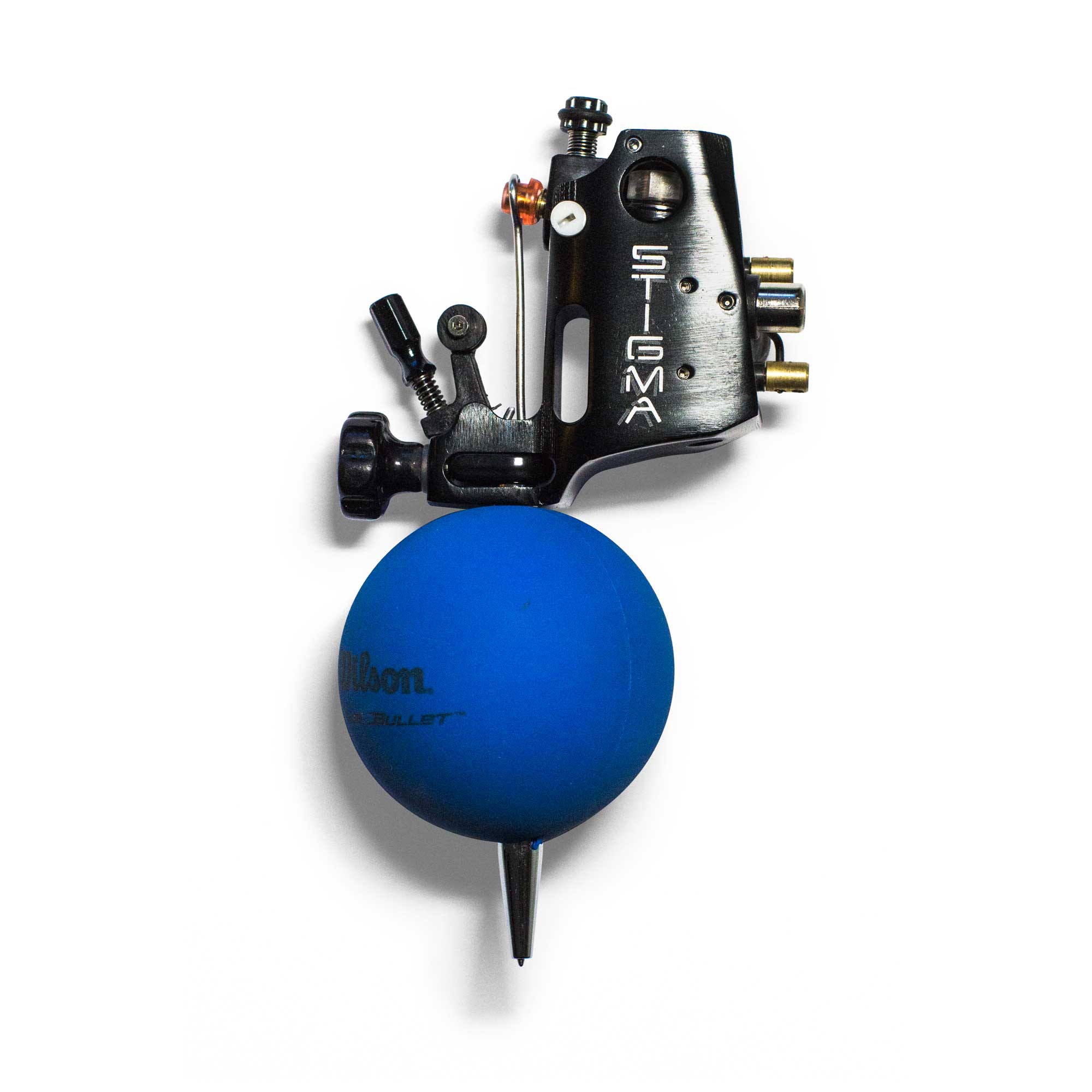 TECHNIQUE To speed up the shading process, I have fitted a rotary tattoo machine with a ballpoint pen barrel, spring, and ink cartridge. It has taken much experimentation with various tattoo machines and pen cartridges, to land on a package that performs consistently but the result has been a really fun tool for achieving a unique effect.
The racquetball is used in place of a traditional metal grip, which is much heavier and taxing to hold after extended use.