Crest refresh for Stetson Worldwide
Role: Illustrator
Agency:
Tractorbeam
CD: Matt George
---


Overview
Yondr Studio was invited by
Tractorbeam
, in Dallas, TX, to join them in their ambitious rebrand of legendary hat company,
Stetson
. The task assigned to me in this rebrand was that of reworking the historical Stetson crest that has represented the company since its founding in 1865.
It was an honor to come along side such an amazing group of people to help carry on the legacy of this American icon.
Objective
The objective was to reinvigorate the crest with Stetson's values of craftsmanship, quality, and heritage. To do this, we looked to the earliest versions of the crest—which had been reproduced by way of handmade wood engravings—while also diving into the meaning beneath the symbolism present in the crest.

These early engravings told the story of artisans intimately involved in their craft and the sense of importance they invested in their work—an impression that was not being effectively communicated through the digitally rendered version of the crest to be reworked.
Version to be reworked.
Circa 1930
Solution
To achieve such a result, the new crest was created using some of the same tools as would have been employed by the original draftsman of the Stetson crest. Namely, pencils, pens, and paper. The limitations of these traditional mediums provided the constraints necessary to produce a revised crest which reflect Stetson's values and character.

Furthermore, the crest's heraldic symbolism was revisited to ensure that the original message of ingenuity, persistence, courage, strength, the hat making process, and Stetson's western and familial roots ware fully realized and communicated therein.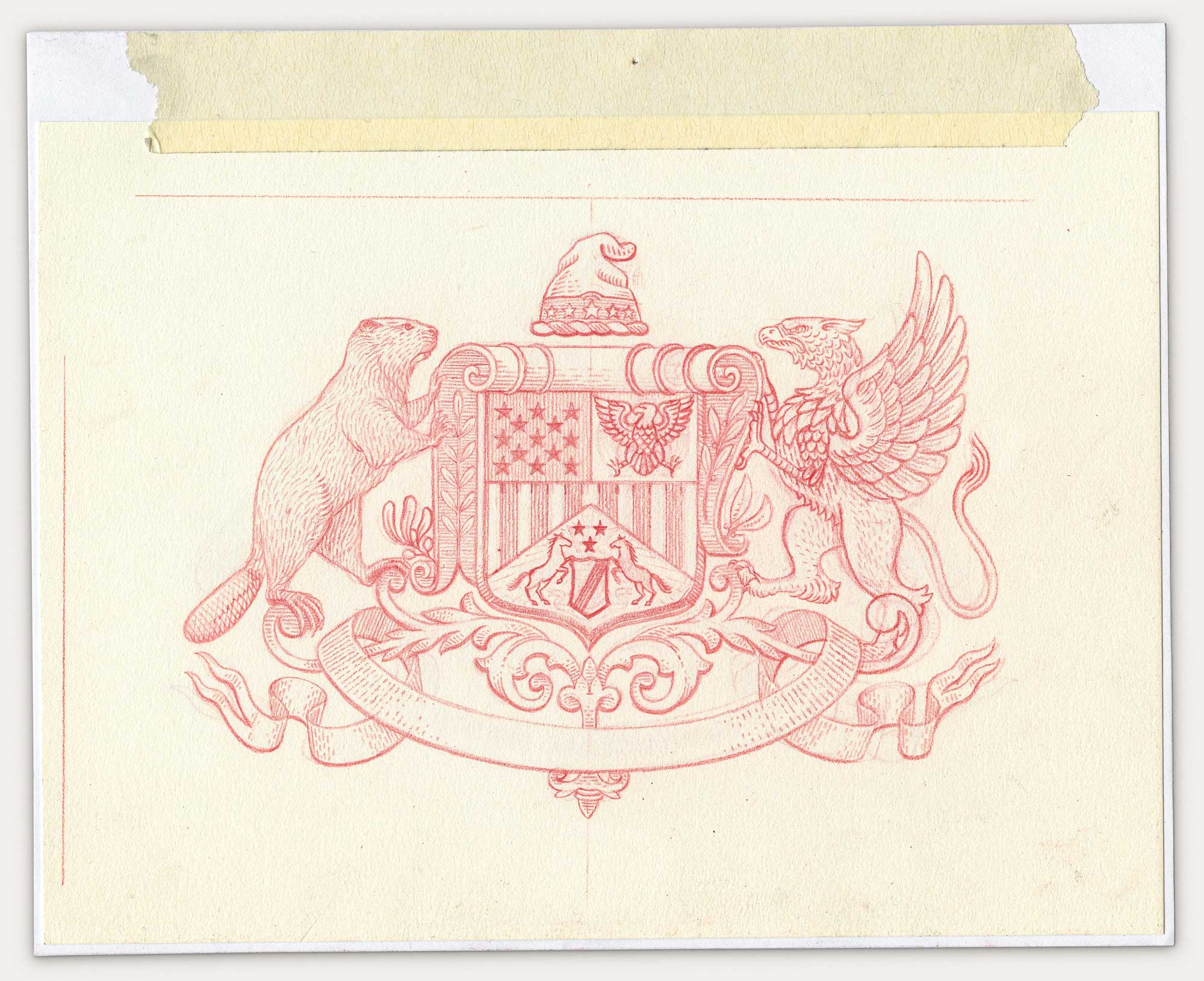 Secondary Mark
For applications under 2" a secondary mark was created which reduced the amount of tone and texture reflected in the mark to the point of a suggestion.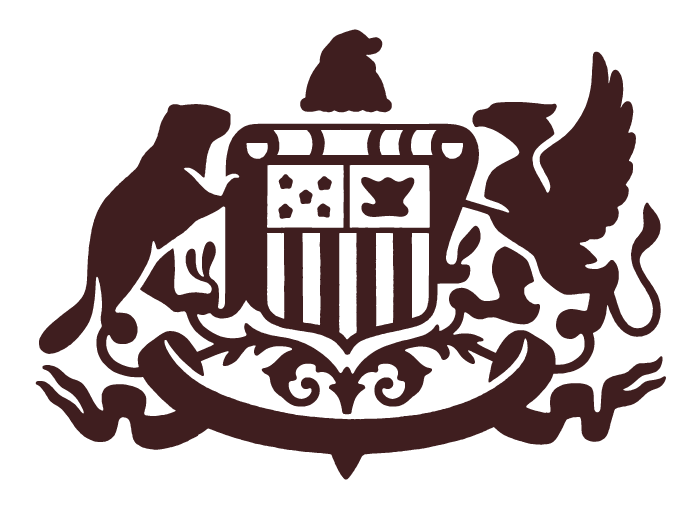 Tertiary Mark
For applications under .75" a tertiary mark was created which stripped the crest down to only its most essential elements.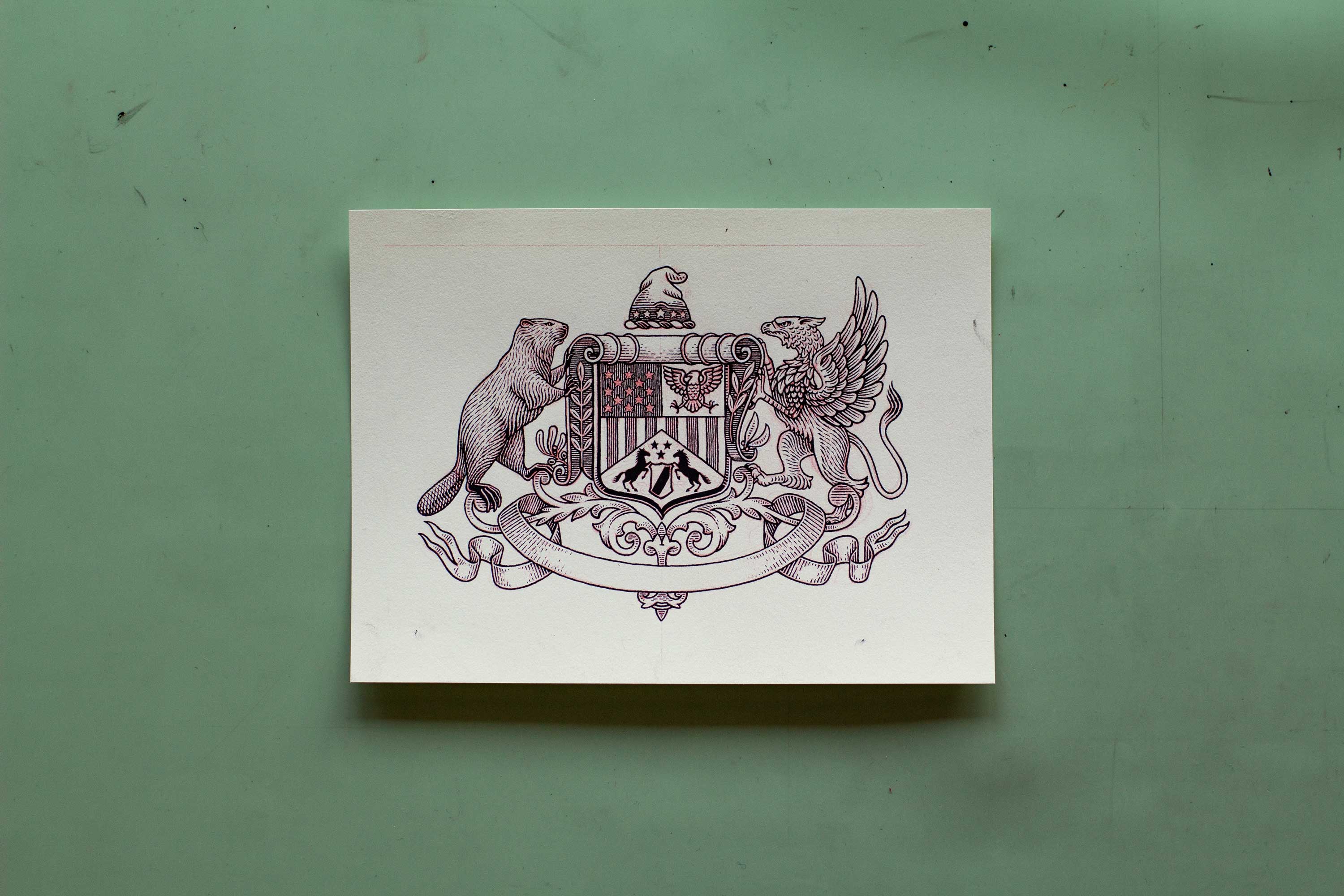 Thanks again to everyone at
Stetson
and
Tractorbeam
for trusting me with such a special project.